Honestly the best feeling my feet ever had in shoes since I put them in.
Tried them today. They're easy to cut and shape but definitely going to take some getting used to the feel. But the impacts are feeling much better on my landings. 
These insoles are my savior. From riding my longboard, running, or playing basketball. Saves my feet, knees and lower back. 
Without these my feet would be in pain.  I love theses insoles   Never will I buy another pair from a different company.  Thank you FootPrint 
I purchased insoles last year and they have lasted me past two pairs of shoes so far.. they have been super helpful as I am prone to catching primo… I was lucky enough on my last day in Fort Worth skating to run into Mr. Williams and he was rocking the shoes I wish I could try out.. would highly recommend!!
Foot pain? I know not what you speak of now. Went from needing 3-4 days off the BMX to recover to no pain at all, after back to back days of riding. Foot numbness also went away on long trail rides. 10/10!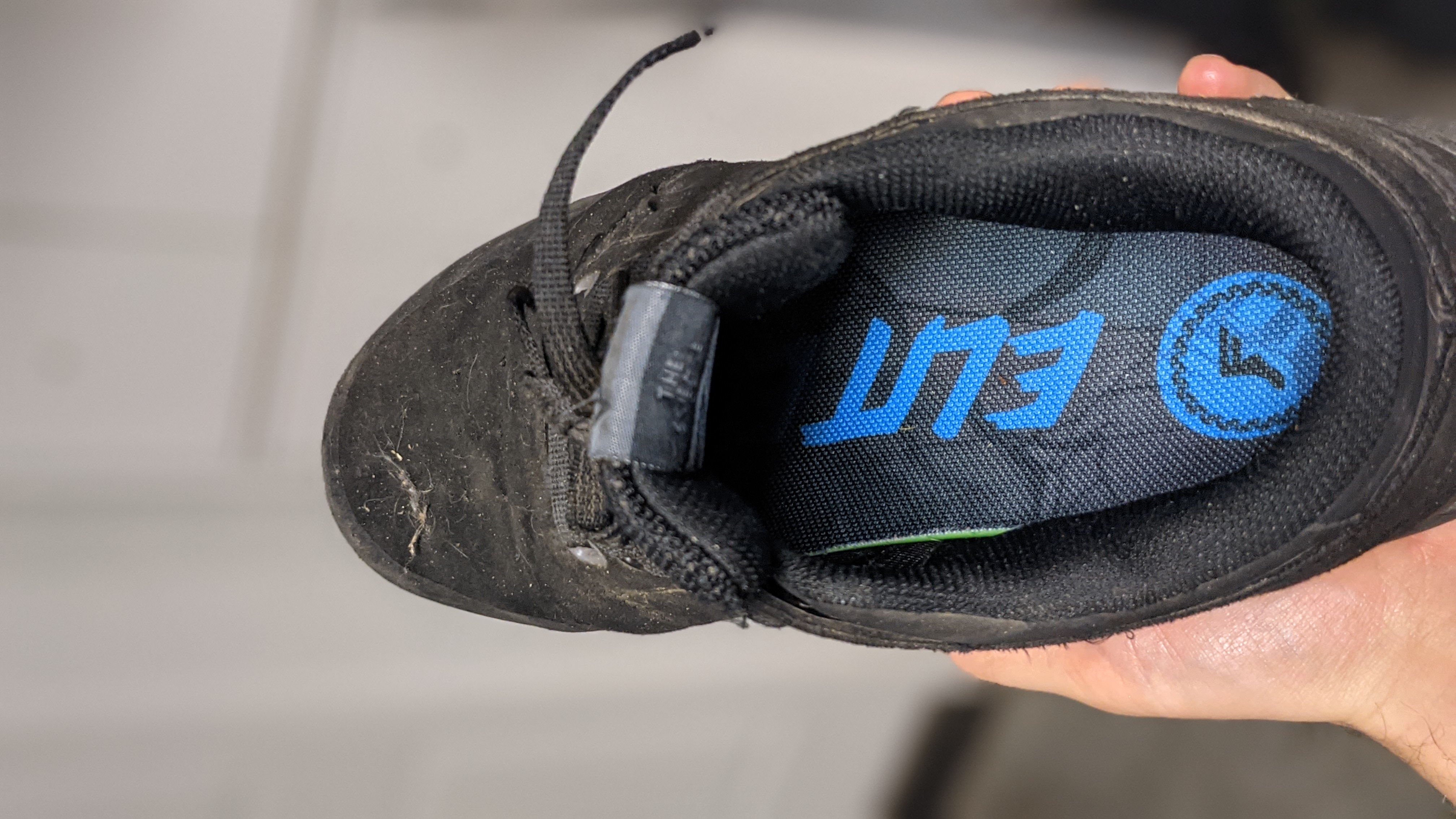 Really love the product and wonderful insoles for doing big gaps/stairs. Help build confident big time now that I don't worry about my feet killing me after a sesh. Definitely recommend to others if you have not tried their product.
These soles are amazing, I never knew how much they really helped until I tried skating without them fr
Footprint insoles technology has made my skateboarding in my 30s more comfortable, and pain free than it was when I was 12. Thank you FP, I'll be recommending these to everyone.  
These soles are legit. YouTube a review and others will tell you as well. Phenomenal product
Best insoles I've ever had
I have multiple pairs and types of these insoles for my family. My favorite are the Game Changers. I'm am a big guy, who works on concrete all day. So they make a really make a huge difference in how my body and feet feel at the end of the day. I have never found another insole that performs better and I've looked.
One change I would recommend to the manufacturer is to curve the outer edge up like you see with Keen winter insoles or Merrel winter inserts. Why? Because most shoe manufactures have stopped wrapping the insides of their shoes. And because of this there is no padding when your foot hits the edge of the insert. And this leads to calluses and irritation on your feet. Now you could get around this by making the insert wider but this might make it harder to fit in some shoes. Where as the upward wrap on the Winter inserts stabilizes and soften the foot hitting against the shoe wall.
Plus, I think it would lead to alot more happy customers. Since, innovation drives customers and commerce. When you decide to do it, I'd be be glad to test run a pair for you. Best of luck and thank you for the wonderful inserts.
I love my insoles. Got tired of switching them between different pairs of shoes so bought 2 more pairs!
I suffer from plantar fasciitis, bad enough to limit my walking time, so when I skateboarded my limit time was dependent on the pain on my feet and how many times I landed primo, however, with the insoles I was able to skate longer each time and more often because the pain was fading away. In some strange way, this worked as therapy for my feet, apparently, my feet strengthen by skateboarding more and more often, and now I don´t feel any noticeable pain on any activity. I recommend these products greatly, the insoles allowed this process.
Soles definitely work. I would get knee pains after skating for 2 hours now i can finish a 3 hour session and nothing but sore legs. Can't believe i waited this long to order the insoles. definitely will keep buying more.
excelent product. it actually works. i hurted my heel landing hard after a jump on a skateboard.
changing to these fixed and they are very confortable.
recomend it
I love the comfort and joint stability the insoles give me.  They are THE BEST! 
I used to not have feet, then I put these soles on and by golly I could walk. All jokes aside, these soles have helped fix not only a chronic stretching of my plantar ligament, but also provides a cushiony, cloud-like walking experience. I have had prescribed soles for my flat feet in the past and they were nothing in comparison to these basically "do it yourself" soles. 10/10.
These inserts have changed my life. For the first few weeks and still often I literally look forward to putting on my shoes because they are so comfortable. They reduce the shock on my back substantially and have made a huge difference in limiting fatigue. I bought a pair for my snowboard boots too. Huge win! I will be putting these in every shoe I wear for the rest of my life.
Work in a fast pace service department stomping around on concrete all day. These insoles treat me right!
I purchased the Kingfoam Elite Insoles Hi Profile for my Vans Arther Longo Hi Standard Pro snowboard boots, and I absolutely LOVE them! I am 42-years old and immediately noticed a reduction in my knee and leg fatigue and they really take the edge off from those high-impact landings that snowboarders in Northeast-icy conditions experience. They were super easy to trim to size and add to the boot, and heat molded well to the boot and my foot. I am a huge fan, and will be supporting FP for years to come.
I have purchased about four pairs of these. I want my name on em! I will continue to grab these up when theyre available. Absolutely love them. 
Awesome insoles. I am from Mars and this feels just like my homeland!  Some humans say it is like walking on the moon.  Silly humans.  Only one of them has even walked on the moon and he doesnt have these insoles.  Way more like Mars.  
BEAUTIFUL SOLES FOR THE FEET. I dont skate hard as fuck but when I do certain things and I land hard, I dont feel a thing in it, but you can still feel the board like right on your bare feet. It's crazy what yall done w these shits. keep it up
Mine are awesome! I've taken these soles with a new pair of New Balance 440's to Disney and they did me great over 35000 steps. 
Living in a colder climate, the insoles need warmer temperatures to be better / more flexible, and they are great and live up to the ads! 
I then transported them to a pair of Vans and I have my new favorite pair of shoes. Hands down a great product!
I got a pair of the Gamechanger insoles from Footprint and I absolutely love them!! They are so comfortable once they're warm from heat created inside the shoe, they're easy to mold to your feet, and way better than your traditional stock insole that comes in a shoe. I don't skate impact at all, but when I push or put weight on my non-pushing foot while pushing, my feet will hurt with a stock insole. I have not had that problem with these insoles whatsoever, so I would definitely recommend them to anybody, even non-skaters, who is in the market for an after-market insole. 10/10 would buy another pair of FP insoles in the future.
I don't skate, but I work standing and moving 👉🏼Often on concrete. These insoles actually changed my life.  I had trouble walking at all after a mysterious injury, but now move around with ease  to make it all happen.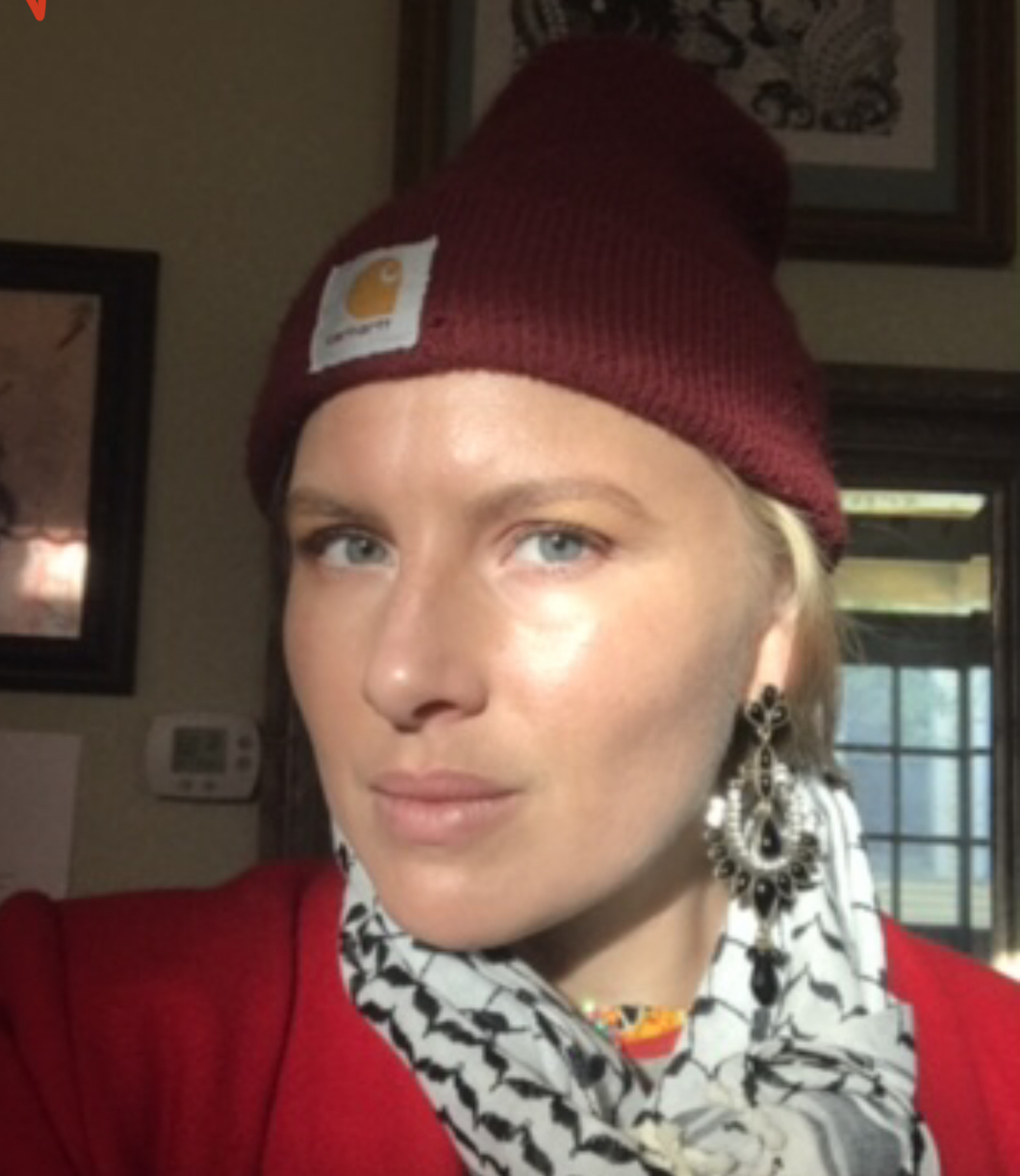 This is a high quality insole. Well shaped and fitting without having to cut out.
Soft cushion excellent comfort.
Better in wide shoe for maximum fit.
Suggest concave edges for anti slide in side the shoe.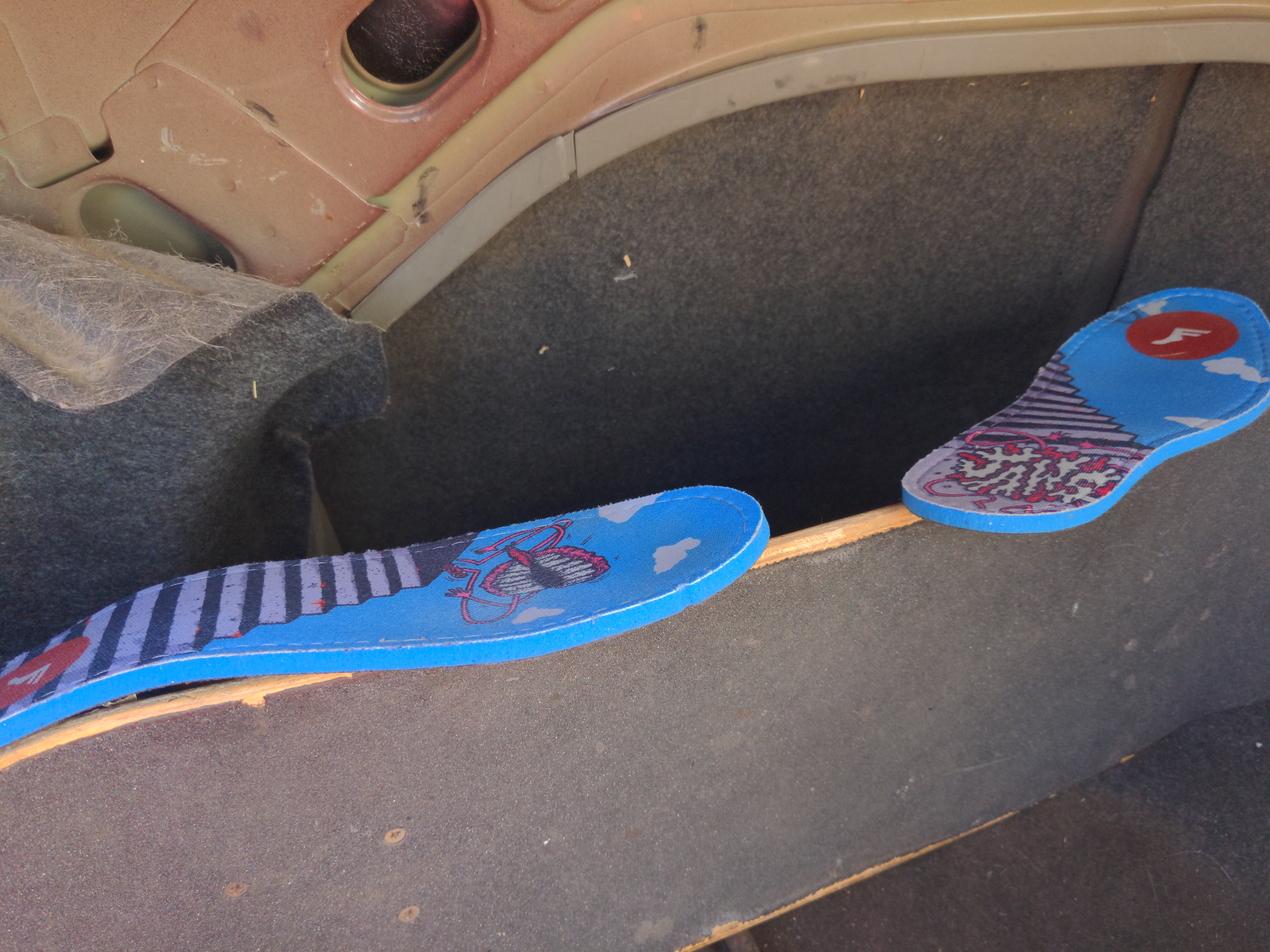 Awesome insoles for arch support
I love the JAWS FP Footwear insoles they help protect my feet against primos and they absorb all the impact. Which is great for a seasoned skater like myself! If they work for Jaws they will work for you lol. 5 Stars!
Okay so I don't use it for skateboarding , I use it for Aggressive blading and I've got to say , I'm surprised that nobody in the blading game has ever tried these , or Atleast made it popular . They absorb a crazy amount of shock and it feels like my skates are on pillows on top of clouds and it makes for a comfortable ride . I'm a big dude 215 pounds and when I get off grinds or jumps these make me land so smooth and no shock . I think FP insoles should expand to the aggressive market for sure . Amazing stuff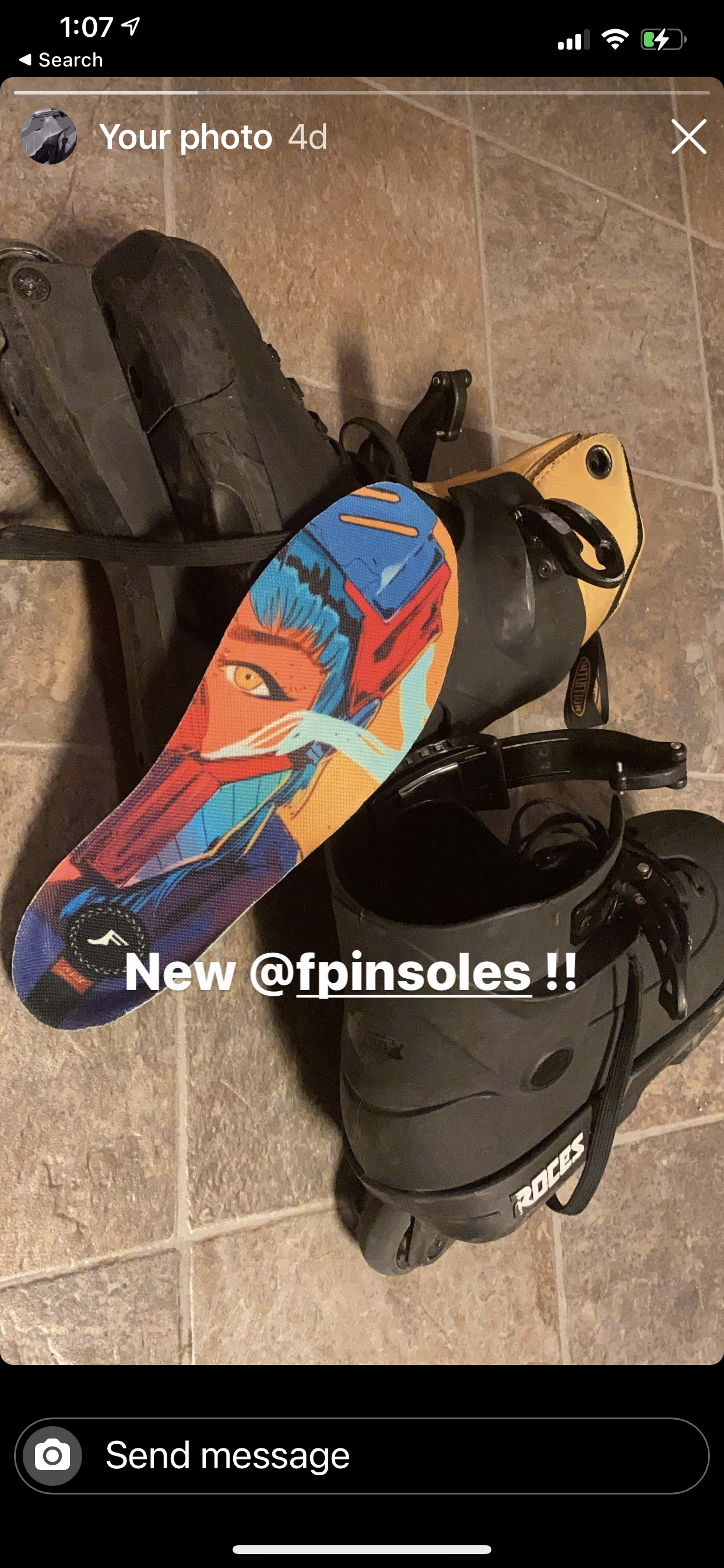 Definitely help a lot. Your feet will still hurt from time to time from a primo but other than that they do remove the pain in the joints.
Ordered the standard insole and immediately felt relief. While waiting for them to come in, I went to a foot doctor and he recommended some kind of insole with arch support. I got those and even though the FPs I ordered were not ordered with arch support, they were still more comfortable. Based on the comfort with the first order, I am about to place an order for a thin insole to use with the arch things I got from the foot doc and I am ordering a pair of FP insoles with arch support. 
had delivery issue and customer service was wonderful to resolve . use for long distance high speed wheeled booting and one 7mm kingfoam is lighter and dissapates force and shock waay better to not even want to use one in concert with f p s.. . now all 6 stock inserts are in give away pile . . .
It's the time of year where I move these insoles back and forth between my snowboard boots and skate shoes!
Great product. 
Consider starting to purchase shoes 1/2 larger in order to fit a thicker insole. 
I love these insoles they honestly save my feet. I work at a job that requires me to do a lot of walking and it's rough on my feet. I can personally say these insoles are the best.
Can not say enough 100% as advertised.
Will def be back for more.
Zero foot fatigue after a whole day at work.   And that's with the 3mm ones.
Footprint insoles are the best
I'm a runner and honestly these are a game changer. I noticed right away less knee and foot pain. Also tested them out on a track and was amazed at how much spring they had.